Huadong Cable Group is a joint stock enterprise, integrated in cable production, research & development, and domestic & international trade in China. The swa armored cable products are of high quality and sell well on both domestic and overseas markets. Our company specialties in producing many kinds of cable, ABC cable, rubber cable, and service entrance cable and so on. Moreover, we have the advanced technology and skilled personnel. As one of the leading cable companies in China, our products obtained I S O 9 0 0 1:2 0 0 2 and CCC, PCCC, SGS, BV certificates. So please feel free to choose HUADONG! sales@hdswacable.com

Product Feature
Voltage: 0.6/1KV, 1.8/3KV, 3.6/6KV, 6/10KV, 8.7/10KV, 10KV, 11KV, 8.7/15KV, 18/30KV, 33KV, 26/35KV
Conductor: Aluminum or Copper
Cores: 1, 2, 3, 4, 5, 3+1, 4+1, 3+2
Armoured: steel wire armour
Insulation: XLPE, PVC, LSF, Fire Resistant
Size: 1.5mm2-300mm2, Up to 1000mm2 for 1 core, up to 800mm2 for 3 cores
Standard: IEC 60502, BS 7870, GB/T12706 or other.
Packaging: Iron Or Wooden Drum
Application: Building, Engineered, Railway, Plant construction, School, Hospital, Underground and so on.
Please send us an e-mail at any time if you have any need!
SWA Cable
What's the swa cable?
The steel wire armoured cable are multicore cables with a large of steel wire armor. It provides protection from mechanical damage. The steel wire armour cable can use for power cables and is usually employed in application where the cable has to bury underground and in power network. You can abbreviate this kind of cable as swa armoured cable. It is a hard-wearing power cable designed for the supply of mains electricity. The steel wire armored is one of the armoured electrical cables, which include 11kv and 33kv cable. And you can find it in underground system, power network, and cable ducting. Do you want discounted swa cable prices? Huadong can satisfy you. Please contact us at any time. sales@hdswacable.com

What is the structure of the swa cable?
The construction of steel wire armour cable  is quite simple. Here are the main components of an swa wire. Conductor: this is plain stranded copper. Insulation: use the insulation of the steel wire armoured cable to protect the conductors from any water damage, a particular issue if bury the cable. It also provides a barrier between the conductors and other metal components, such as the armor. Bedding: PVC bedding acts a buffer between the inner part of the swa armoured cable and the outer component. Armor: steel wire armoured cable provides mechanical protection, which means the cable can withstand stresses. And it can bury directly and used in external or underground project. The armor normally connect to earth and can sometimes be used as the circuit protective conductor for the equipment supplied by cable. Sheath: use sheath to protect the inner components of the swa wire. And provides further protection from mechanical damage and stress. Choose Huadong, you can reduce swa cable cost. So please feel free to send us an e-mail. sales@hdswacable.com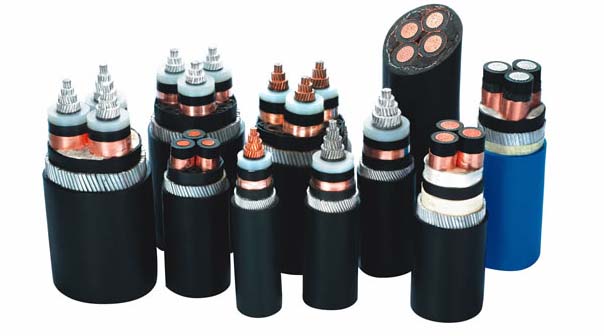 What is the application of the swa cable?
The swa armoured cable can use for a vast array of application, but commonly it has a association with underground applications. Such as sewers and underground transport network. When deployed in public places, the swa wire also has to feature LSLH ( low smoke, low halogen) sheathing. This sheathing emit low smoke and halogen in case of a fire, making it a far safer alternative to standard cable sheathing. You'll only find steel wire armoured cable use in multicore cables. This is because steel is magnetic. When a current passes through a single core, it would produce a magnetic field. This would lead to a current also passing through the swa armoured cable, which could in turn lead to overheating and potentially fire. As this is the case, aluminum is generally preferred in single core cables. Huadong is one of the most professional swa cable manufacturers from China. If you need steel wire armoured cable, please don't hesitate to contact us. sales@hdswacable.com

Reduce the service life of the swa cable
It is easy to understand that after a long period of operation of the swa wire, especially when bury it directly in water, expose to open air or the environment of easily corroded. Due to the corrosion of external media for a long time, the insulation level of the steel wire armoured cable and mechanical level of the sheathed thinnest spot will decrease. In addition, the routine check of sheath or line grounding fault, it will break the thinnest spot of the swa cable. In this way, the protective effect of the cable sheath will be lost. Besides, you can't ignore the inner consumption of the swa wire. Steel armoured cable will generate a lot of heat when they are powered on for a long time. Here's a little bit of common sense. The allowed conductor is  to work at 70, and the PVC temperature should not exceed 65 for a long time, so the wire and cable are actually in a state of internal and external concern. Huadong have cheap price swa cable for sale all the time, welcome you come and buy.
Where can find professional swa cable factory?
Are you looking for swa cable now? If so, do you find a swa wire factory? Do you think it is difficulty when search for steel armour cable factory? Faced with so many swa cable suppliers, I know you will confused. Where can find trustworthy and professional steel wire armooured cable manufacturers on earth? From now on, you don't have to worry about this. Huadong Cable Group can help you solve the problem. Huadong is one of the most professional steel wire armor cable manufacturers and suppliers from China. You can buy swa armoured cable at a low price in HDC. Please trust Huadong, quality and cheap swa cables are yours. Huadong is your best choice. Welcome come Huadong and buy steel wire armoured cable. Click on the e-mail and leave your requirements please.  sales@hdswacable.com

Our advantages: Huadong Cable Group is one of the most high-quality swa cable manufacturers and swa cable suppliers in China. Our swa armoured cable for sale absolutely is superior. We can manufacture quality and cheap steel wire armoured cable. So for the steel wire armoured cable prices and quality, you can be assured of it. You can send us an e-mail or call at any time.
Costumer case: Our swa power cable products have been exported to more than 30 countries, such as: Russian, America, Yemen, South America, North America, Middle East, Africa, Asia, Oceania countries, etc.
Huadong Cable Group always welcomes your come and visit. Please contact us at any time!
Leave Your Message!