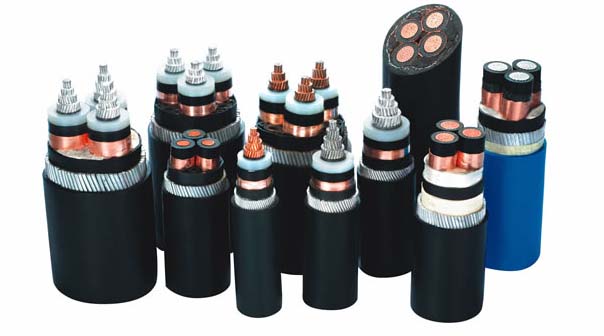 Product Feature
Conductor: Aluminum or Copper
Armoured: SWA(Steel Wire Armoured) / STA(Steel Tape Armoured)
Voltage: 0.6/1KV, 1.8/3KV, 3.6/6KV, 6/10KV, 8.7/10KV, 10KV, 11KV, 8.7/15KV, 18/30KV,33KV, 26/35KV
Conductor: Aluminum or Copper
Cores: 1, 2, 3, 4, 5, 3+1, 4+1, 3+2
Insulation: XLPE, PVC, LSF, Fire Resistant
Size: 1.5mm2-300mm2, Up to 1000mm2 for 1 core, up to 800mm2 for 3 cores
Standard: IEC 60502, BS 7870, GB/T12706 or other.
Packaging: Iron Or Wooden Drum
Application: Building, Engineered, Railway, Plant construction, School, Hospital, Underground and so on.
We can customize according to your requirements.
sales@hdswacable.com
Huadong Cable Group
Huadong Cable Group is one of the most superior armoured cable manufacturers in China. The armoured cable price per meter is very competitive. Of course, the quality is also high. We can offer the quality armoured mains cable production, cheap armoured electrical cable prices, and perfect after-sale service. As long as you come, we promise to make you satisfied.

What is the armored wire?
Armored wire is made of different conductors in metal bushings with insulating materials, which are machined into flexible and solid combinations. Armored cable wire is a power cable made up by assembling two or more electrical conductors. Generally held together with an overall sheath. This electrical cable with high protective covering is used for transmission of electrical power, especially for underground wiring needs. However, armored core cable may be installed as permanent wiring within building, buried in the ground, run overhead, or may even be kept exposed. They are available as single conductor cable as well as multi-conductor cables. To be precise, armored shielded cable can be explained as electrical cables with stainless steel or galvanized wire wound over the conductors and insulation. Armored wire often have an outer plastics sheath for main distribution supply and buried. If you need armored wire, please contact Huadong. We can give you a cheap armoured power cable price. sales@hdswacable.com
What should you know when buy armoured cable?
There are so many types of armoured cable and armoured cable suppliers in the market. Faced with so many choice, which one is best? What should be noted when buy armoured cable or select armoured cable suppliers? Huadong will tell you some tips. First of all, before you place an order, please try to choose some armoured mains cable manufacturers and compare them. You can from distance, plant size, after-service, armored cable price list, types of armoured cable to compare them. Secondly, quality and cost of armoured cable. armoured mains cable quality is one of the most important point. This is relate to people's life and property safety. Under the premise of guaranteed quality, try to get a cheap armored cable price list. As long as you get a competitive armored cable price list, you can save cost of armoured cable and your project.  sales@hdswacable.com
Huadong Cable Group can satisfy your need in various types of armoured cable. Such as copper armoured cable, aluminum armoured cable. You can buy whatever you want armoured mains cable in Huadong. And Huadong is armoured cable suppliers and manufacturers, there is no third part. You can get affordable armored cable price list. So please feel free to contact Huadong.
What is the function of armored wire?
The armored wire mechanical protective layer can be added to any structure of the cable. It can increase the mechanical strength of the cable, improve corrosion resistance. The armored cable wire is designed for the areas where is prone to mechanical damage and erosion. You can lay armored wire in any way, which is more suitable for direct laying in rock area. Usually, armored cable wire is a fixed laying power cable. In other words, it is fixed in one place and basically immobile, power lines transmit electric energy. In addition to the above, the armored core cable with armored layer can also enhance the tensile strength. And compressive strength and other mechanical protection to extend the service life. As a great armoured cable manufacturer, Huadong can offer you free sample of armored wire.
What's the advantage of armored wire?
Armored wire has a certain resistance to external force. It can prevent rat bites, not through the armor caused by power transmission problems. The bending radius of the armor should be large, ground the armor layer, protect the cable. Most of the armored materials are steel strips or steel wires with high magnetic conductivity, which is very beneficial to resist low-frequency interference. The correct grounding of the armoured layer can improve lightning protection performance of the armored core cable. The advantage of armored cable wire is that there is no need for special cable trenches to bury directly. And not require additional cable wells at the corners. If you want armored shielded cable with free sample, please send us an e-mail. sales@hdswacable.com
What is the cause of short circuit of armored wire?
The fault rate of armored core cable is high. There are two main reasons. First of all, when connect the cable, the connection process of the end of the cable does not meet the quality requirements. Must comply with the cable wiring process requirements, especially pay attention to the insulation of the terminal. Do not allow moisture to enter key joints to avoid affecting insulation of the armored cable wire. Secondly, the cracks in the armored steel strip of cable with a poor lap, and lead-clad cracks enter the moisture. Especially in the weak connection of the end of the armored core cable, resulting in short circuit due to the breakdown of the insulation. You should pay attention to the cable bending radius should not be too small. It should be no less than 20 times the diameter of the armoured shielded cable. If you have any question about armored wire, please feel free contact Huadong.
Our advantage: Huadong Cable Group is not only one of the most professional armored cable suppliers, but also the armoured cable manufacturers in China. Please send us an e-mail if you need the armored wire. sales@hdswacable.com
Customer Case:Our power cable products have been exported to more than 30 countries, such as: Russian, America, Yemen, South America, North America, Middle East, Africa, Asia, Oceania countries, etc.
Welcome to Huadong purchase cable! If you have any need please feel free to contact us!
Leave Your Message